How To Implement Psychiatry Services For Your Corrections Facility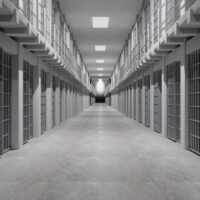 Do you administer health care for a jail, prison, or other penitentiary?
Do you have difficulty staffing your corrections facility, and meeting your staffing needs?
Or, perhaps you want to improve your inmates' mental health through quality psychiatry and opioid treatment programs?
Many inmates suffer from mental disorders, but unfortunately lots of community mental health services face challenges to support their special needs. In fact, it's estimated that approximately half of inmates have untreated mental illness — anxiety, mood disorders like depression and bipolar, schizophrenia and other psychotic disorders. In one county in 2015, they have found the rate of mental illness has tripled over the 15 percent estimated in the early 2000s. (mercurynews.com)
One answer to this is providing psychiatric services in your health care system.
Psychiatrists are physicians trained to assess and treat mental health and substance use disorders. These medical experts, along with nurse practitioners and physician assistants, can provide psychiatric services for your corrections facility.
A good psychiatric service team conducts suicide risk assessments, prescribe medication to improve mood problems and behavioral agitation, and integrate seamlessly with your facility's staff (mdedge.com).
There are three ways you can implement psychiatric services for your correctional facility:
Hire your own psychiatrists

Create your own telepsychiatry service

Use a ready-to-go turnkey telepsychiatry solution
Why hiring psychiatrists is difficult
Traditionally, jails and prisons would hire psychiatrists from the surrounding community. Forensic psychiatrists, for instance, are subspecialists trained to work with the justice system, evaluate patients for competency, and treat inmates in a correctional setting. Hiring a psychiatrist yourself brings in community experience with local expertise. And, it allows you to seamlessly integrate a new staff member into your workflow.
Recently, however, it has become more and more difficult to staff these facilities. First, psychiatrists tend to reside in popular metropolitan areas. In fact, many are finding most doctors practice in concentrated areas in California, New York, Texas, Pennsylvania, and Florida (NPR 2018) — with 77% of U.S. counties with a severe shortage of psychiatrists.
Second, it may cost more to hire a psychiatrist yourself.  In some cases, prison psychiatrists have earned a high salary, upwards of $400,000 (ncbi.nlm.nih.gov). And, paying a psychiatrist to travel from afar for face-to-face health check-ups can cost tens of thousands of dollars, primarily due to travel expenses. (ncbi.nlm.nih.gov)
These higher salaries are justified to get qualified candidates. Clinicians understand that jails and prisons are more dangerous places to work given the maximum security setting and acute behavioral management issues. (Tamburello 2016) And many facilities are in rural settings with few amenities.
But mental healthcare can't happen without mental health staff. 
One solution is to attract quality psychiatrists by implementing a technology solution: telepsychiatry.
Why setting up a telepsychiatry service is difficult
Telepsychiatry is a type of "telehealth" or "telemedicine" service that allows a provider to diagnose and treat from a distance — through video calls and technology.
Many healthcare settings already use telepsychiatry to provide effective patient care delivery as a way to address staffing shortages and turnover. Clinical staff may want to still provide care, while avoiding issues that arise when entering jails or prisons. (Kaftarian 2019)
In fact, given the infectious disease risks from face-to-face visits due to the COVID-19 coronavirus pandemic, telepsychiatry reduces the risk of transmission to zero. Telepsychiatry reduces the chances your staff and inmates get sick.
The advantage for facilities: telepsychiatry increases access to mental health services for inmates. Telepsychiatry results in savings for correctional facilities from $12,000 to more than $1 million. (Deslich 2013)
However, this requires technology setup and business process workflow expertise. First, you would still need to manage credentialing, licensing and insurance. Second, you would need to ensure both your facility and clinical staff are trained to set up and maintain the technology.
And third, you would need to ensure that all the proper guidelines for telemedicine and remote health care delivery are followed. Local, state, and federal guidelines dictate even more rules as to what can and can't be done.
Ready-to-go, turnkey telepsychiatry solutions solve your correctional facilities' staffing shortage
Orbit Health has industry leading experience setting up psychiatric services for facilities across the United States. We provide a turnkey telepsychiatry solution to alleviate the expense and time needed to hire psychiatrists. Orbit Health additionally does the heavy lifting of designing, implementing, and operating the video technologies to deliver the healthcare your facility needs.
LetOrbit Healthfully design, implement, and staff your facility. Orbit Health provides the people, process, and technologies — including high-quality board-certified psychiatrists and clinicians — seamlessly as part of your care teams and law enforcement.
Orbit Health has the experience to start a telepsychiatry service for your corrections facility:
Preparation:

Technology design, background checks, training, licensing, credentialing, clinician malpractice insurance, and a team of trained mental health professionals

Implementation:

Workflow setup, technology implementation, and planning customized to your needs

Operation:

Scheduling, performance measurement, quality improvement, and staff supervision & engagement, and technical support
Learn more about Orbit Health telepsychiatry solutions
Orbit Health has implemented numerous telepsychiatry service lines across the United States, with providers licensed in all 50 states. Orbit Health is founded by a forensic psychiatry subspecialist who has successfully deployed telepsychiatry throughout the California Department of Corrections state prison system, and beyond. 
Contact Orbit Health to discuss solutions for your correctional facility.